Tuesday, April 25, 2017 at 08:00 AM · $129.00 USD
The Power of Women Entrepreneurs Leadership Conference is for women who want to empower their presence, amplify their voices and ignite possibilities in their work, community and beyond.
Join us as we unlock and celebrate our best selves through collaboration and engagement with an innovative community of women who foster the entrepreneurial spirit.
---
Tuesday, April 25, 2017 at 08:00 AM through April 28, 2017
Centre for Contemporary Culture of Barcelona – CCCB

At Just Giving 2017,  we will discuss how citizen action and system change philanthropy can re-organise power to build the new and overcome the extractive economy. Based on the pillars of people power, systemic alternatives and progressive philanthropy, the Just Giving program will be designed to engage participants into deep debates about the systemic challenges the world is facing today and how to overcome them.
For additional information please visit: http://edgefunders.org/2017-conference/
---
Tuesday, April 25, 2017 at 08:00 AM through April 28, 2017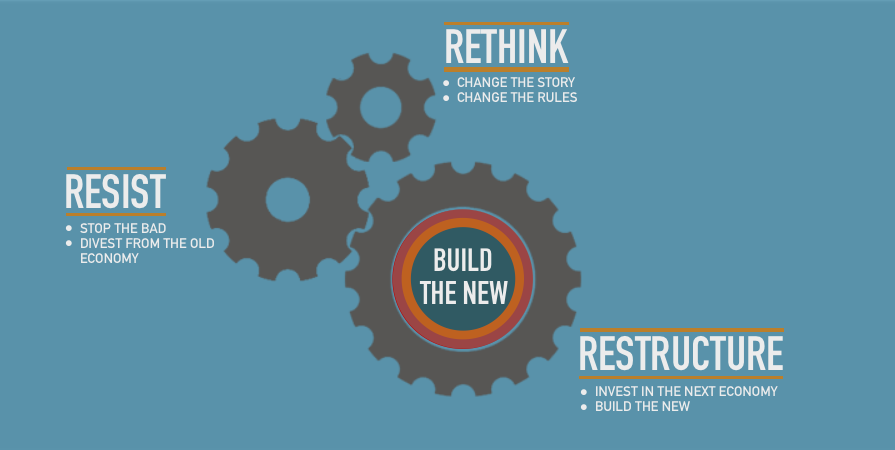 Join us in an exploration with funder colleagues and civil society partners on principles and pathways for supporting system change, at all levels.
EDGE Funders Alliance is a global network of foundations that works to increase resources for community well-being and transnational organizing in ways that promote justice and build lasting, meaningful change.
After the recent transatlantic expansion and the establishment of the European Secretariat, EDGE will organise its annual conference for the first time in Europe, in 2017. The annual EDGE Just Giving Conference is a space for members and partner foundations to get together with movements and build a shared agenda for transformative change. The experience of Spanish and Catalonian social movements, particularly strong and dynamic in building systemic alternatives, will be deeply woven in the conference design.
 Additional Event Details: www.edgefunders.org
---
Tuesday, April 25, 2017 at 07:00 PM
Reaching the top of the hip-hop dance world in 2010, Martha Nabwire and Niki Tsappos found themselves in the challenging position of being the only women in a male-dominated sport.
Competing at the most important international street-dance competition, Paris's Juste Debout, it was the first time two women became World Champions in Hip Hop. Armed with boundless energy and huge amounts of talent, they annihilated the opposition. But what happens when they don't come out on top? After one such disappointment, the first cracks began to appear in their friendship, and in spite of their shared passions, the girls' different backgrounds and personalities come into conflict. The film captures two successful dancers in action, but also two young adults grappling with very different life questions. Where are your roots, and what elements of your culture do you bring along from your homeland? How do you keep your heritage alive, and how can you deal with all of these things within such a dynamic friendship? In a story stretching from Stockholm to New York, and, ultimately Soweto, director Tora Mårtens documents their struggles and successes and how their friendship is tested.

---
Wednesday, April 26, 2017 at 01:00 PM
Join The Bay Area Justice Funders Network for a multi-dimensional conversation between members of BAJFN and movement leaders. 
We will learn about resistance efforts on the ground & solidarity efforts in philanthropy, engage in strategic conversations between funders and community leaders about the next 100 days.
---
Wednesday, April 26, 2017 at 06:00 PM · $25.00 USD
Celebrate with Spark as we raise a glass, funds, and awareness for our next grantee, Women Advocacy Project!
Women Advocacy Project (WAP) is a community-based organization in Zimbabwe that works to raise the voice and profile of women in the country, as well as work to increase their empowerment and agency.
With your help, Spark will sponsor their "Give us books, not husbands" Child Marriage Abolition Campaign designed to mobilize communities for the elimination of child marriage in Zimbabwe, informing local communities of the effects child marriage has on young girls, and petitioning the government to allow the rule of law on cases concerning child marriage. #GiveGirlsBooks
All proceeds from this event will go to Spark's grantmaking. Every $25 will allow a woman forced into a child marriage to find support, share her story and advocate for educational opportunities for girls in Zimbabwe.
---
Thursday, April 27, 2017 at 09:00 AM
WRAP One-Day Workshop
Peers Envisioning and Engaging in Recovery Services invites all consumers, families and providers of Alameda County to join us for a free 1-Day Wellness Recovery Action Planning (WRAP) Orientation. We are providing an opportunity to learn about WRAP!
Creating a WRAP is an empowering process involving mutual sharing of stories, ideas and insights. Participants learn to identify wellness tools that help them get well and stay well.
Breakfast and Lunch provided!
Breakfast from 9:00am – 9:30am
Orientation from 9:30am – 2:30pm
Space is Limited
To register please call or email Bre Williams
---
Thursday, April 27, 2017 at 05:30 PM
Event Website:
https://www.womensbeanproject.com/after-hours-beans-talk-networking-rsvp/
Host Organization:
https://www.womensbeanproject.com/
---
Saturday, April 29, 2017 at 09:00 AM
Girls For A Change (GFAC) is in its 12th year of empowering girls to be social change agents in their own neighborhoods.
The Change Your World training is an 8-hour training session for middle school and high school girls. 
We will introduce girls to social change, and they will learn how they can take action in their community by creating a project in a day

We will introduce social change through an interactive presentation that highlights women's history

Girls will learn the difference between social change vs. community service

Girls will leave ready to apply the 7-steps of Community -Based Planning, Organizing, and Advocacy
At the conclusion of the training, each girl that participates will be equipped with a social change project and become a Girls For A Change Girl Ambassador for Girls For A Change. The Change Your World Training is free, girls are welcome to bring their own bag lunch and snacks. However, we will be providing pizza and snacks.
---
Monday, May 01, 2017 at 04:30 PM
Collaboratory: Housing and Preterm Birth by UCSF California Preterm Birth Initiative
Community-academic partnerships are fundamental to the pursuit of research done differently. The UCSF California Preterm Birth Initiative (PTBi-CA) is proud to partner with the San Francisco State Health Equity Institute and four leading community-based organizations to engage and build the knowledge of our inaugural cohort of Benioff Community Innovators -- 10 women from San Francisco who are teamed up with SF State MPH students to explore programmatic and policy solutions that focus on the link between poor housing conditions and preterm birth.
---