Tuesday, March 28, 2017 at 12:00 PM · $299.00 USD ·
2 rsvps
The PBWC Conference on March 28, 2017 at Moscone Center West in San Francisco offers a full day of world-class keynote speakers, cutting-edge seminars by top thought-leaders, panels of industry experts, and networking opportunities with leading business executives. Don't miss this opportunity to reflect, recharge, refocus and renew your commitment to achieving your ambitions and supporting others to achieve theirs.

More information may be found at pbwcconference.org.
RSVP
---
Tuesday, March 28, 2017 at 07:00 PM
Mira Rai follows the journey of a spirited Nepali village girl on her pursuit to being a world-recognized mountain runner.
Growing up in a remote mountain village in Nepal, Mira always dreamed of being successful in sport despite all the challenges that she and other Nepali girls face. After running away from home, Mira joined the Maoist army until as a young adult, she travelled the long distance to Kathmandu to try her luck. Out of money, she was about to return home to her village, when by chance on a morning run, she meets another runner who tells her about a long running race in the local hills. She wins the race and soon begins to realize her tough mountain village upbringing has prepared her perfectly for this sport. Filmed across Nepal, Hong Kong, Australia, Spain, Italy & France, this film tells the story of Mira's journey in the face of adversity to compete against the world's best mountain runners.
---
Wednesday, March 29, 2017 at 12:00 PM
Join Alliance for Girls and the Disability Rights Education & Defense Fund (DREDF) at this interactive workshop about addressing the needs of girls with disabilities.




This training will be led by Ingrid Tischer, Development Director of DREDF. DREDF is a leading national civil rights law and policy center directed by individuals with disabilities and parents who have children with disabilities. Their mission is to advance the civil and human rights of people with disabilities through legal advocacy, training, education, and public policy and legislative development.

---
Friday, March 31, 2017 at 11:30 AM · $125.00 USD
Girls Inc.'s Strong, Smart & Bold Luncheon honors the remarkable achievements of women who, through their extraordinary work and example, are creating a better future for girls. 




Each Honoree is introduced by a Girls Inc. National Scholar, who will share her story of how Girls Inc. fueled her fire to overcome obstacles and blaze her own path to success. Please join us in celebrating extraordinary women and girls.
---
Friday, March 31, 2017 at 12:00 PM through April 03, 2017
---
Thursday, April 06, 2017 at 08:00 PM · $65.00 USD
Join Us For Our 6th Annual Art Live Lounge!



This incredible event will feature live artists, talented musicians, delicious cocktails and hors d'oeuvres, and a unique opportunity to bring together passionate people, like you, through art and activism to benefit gender equality around the world.
Now more than ever, it is important to stand up and take action. Women all around the world are facing threats to their fundamental rights, ranging from health care to racial justice and environmental rights. Global Fund for Women's partners are standing up against these rollbacks, blocking dangerous anti-women policies, and fearlessly defending women's rights amid conflicts and political crises. Join us at Art Live Lounge to support these strong Champions for Equality fight the roll backs on women's rights.
---
Tuesday, April 25, 2017 at 08:00 AM through April 28, 2017
Centre for Contemporary Culture of Barcelona – CCCB

At Just Giving 2017,  we will discuss how citizen action and system change philanthropy can re-organise power to build the new and overcome the extractive economy. Based on the pillars of people power, systemic alternatives and progressive philanthropy, the Just Giving program will be designed to engage participants into deep debates about the systemic challenges the world is facing today and how to overcome them.
For additional information please visit: http://edgefunders.org/2017-conference/
---
Tuesday, April 25, 2017 at 08:00 AM through April 28, 2017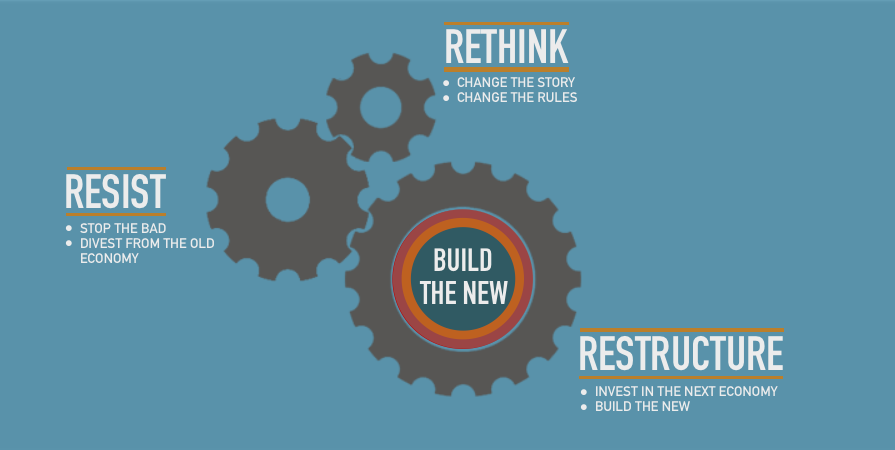 Join us in an exploration with funder colleagues and civil society partners on principles and pathways for supporting system change, at all levels.
EDGE Funders Alliance is a global network of foundations that works to increase resources for community well-being and transnational organizing in ways that promote justice and build lasting, meaningful change.
After the recent transatlantic expansion and the establishment of the European Secretariat, EDGE will organise its annual conference for the first time in Europe, in 2017. The annual EDGE Just Giving Conference is a space for members and partner foundations to get together with movements and build a shared agenda for transformative change. The experience of Spanish and Catalonian social movements, particularly strong and dynamic in building systemic alternatives, will be deeply woven in the conference design.
 Additional Event Details: www.edgefunders.org
---
Tuesday, April 25, 2017 at 07:00 PM
Reaching the top of the hip-hop dance world in 2010, Martha Nabwire and Niki Tsappos found themselves in the challenging position of being the only women in a male-dominated sport.
Competing at the most important international street-dance competition, Paris's Juste Debout, it was the first time two women became World Champions in Hip Hop. Armed with boundless energy and huge amounts of talent, they annihilated the opposition. But what happens when they don't come out on top? After one such disappointment, the first cracks began to appear in their friendship, and in spite of their shared passions, the girls' different backgrounds and personalities come into conflict. The film captures two successful dancers in action, but also two young adults grappling with very different life questions. Where are your roots, and what elements of your culture do you bring along from your homeland? How do you keep your heritage alive, and how can you deal with all of these things within such a dynamic friendship? In a story stretching from Stockholm to New York, and, ultimately Soweto, director Tora Mårtens documents their struggles and successes and how their friendship is tested.

---
Thursday, April 27, 2017 at 09:00 AM
WRAP One-Day Workshop
Peers Envisioning and Engaging in Recovery Services invites all consumers, families and providers of Alameda County to join us for a free 1-Day Wellness Recovery Action Planning (WRAP) Orientation. We are providing an opportunity to learn about WRAP!
Creating a WRAP is an empowering process involving mutual sharing of stories, ideas and insights. Participants learn to identify wellness tools that help them get well and stay well.
Breakfast and Lunch provided!
Breakfast from 9:00am – 9:30am
Orientation from 9:30am – 2:30pm
Space is Limited
To register please call or email Bre Williams
---